Getting to Know Each Other
We know meeting someone for the first time can be intimidating, and going to a new church for the first time can be nerve-racking. We want to help make your first experience at Catalyst Church a great one!
All are welcome, no matter your current status or past background. EVERYONE is welcome!
Catalyst Church is simply a church who strives to be as real as we can. We are just real people who don't want to DO church because we are the church. Our goal is to connect with God, others, and in service.
SERVICE TIMES - 9am OR 11am
Catalyst meets every Sunday and offers identical services with two times to choose from: 9am OR 11am
Coffee Cafe (Coffee/Breakfast Shop): Opens at 8:15am and closes at 8:50am
First Sunday morning service : Sundays at 9:00am
Coffee Cafe (Coffee/Breakfast Shop): Opens at 10:15am and closes at 10:50 am
Second Sunday morning service : Sundays at 11:00am
Small groups (Connecting with others) meet after the Sunday service and throughout the week.
LOCATION & DIRECTIONS
Catalyst Church is located in an old sports bar, so do not look for a churchy building. The building looks more like a commercial building.
Our building is located down the street from Reitz High School and across Chilly Willies bar.
3210 Claremont Ave
Evansville, In 47712
What can I expect?
How long is a Catalyst Church service?
In total, a Catalyst Church service is about an 1 hour and 15 minutes minutes in length. Services begin with the Catalyst Church band leading the church in music. Song lyrics are projected onto the TV screens so you can sing along and/or engage with worship however you feel most comfortable. After the music portion of service is complete, one of our pastors will come out to share an encouraging and real life message about Jesus.
What's the culture like at Catalyst Church?
Sundays and everyday at Catalyst are exciting, casual, and relaxed. Come as you are, and expect to feel welcomed as our guest.
What should I wear? Whatever you are comfortable in! No judging here! (Just please wear clothing).
What about my kids?
We have a GREAT, fun, and interactive children's environment called "THE BACKYARD". We also have a check-in system to assure your child's safety! We believe that kids should have a blast at church every single week, and at Catalyst Church, we make this a priority. The other thing we make a priority is your children's safety. Because of that, we have a detailed check-in process for our "The Backyard" program the first time that you visit. You'll want to give yourself an extra ten minutes to get signed in for the "The Backyard" experience. "The Backyard" is offered at every Catalyst Church service for kids ages baby through grade 5.
Coffee Cafe
We would love to invite you to grab some free coffee, and if you choose, we have a cafe that offers items to purchase including specialty coffee drinks and breakfast items.
Coffee Cafe (Coffee/Breakfast Shop): Opens at 8:15am and closes at 8:50am
Coffee Cafe (Coffee/Breakfast Shop): Opens at 10:15am and closes at 10:50 am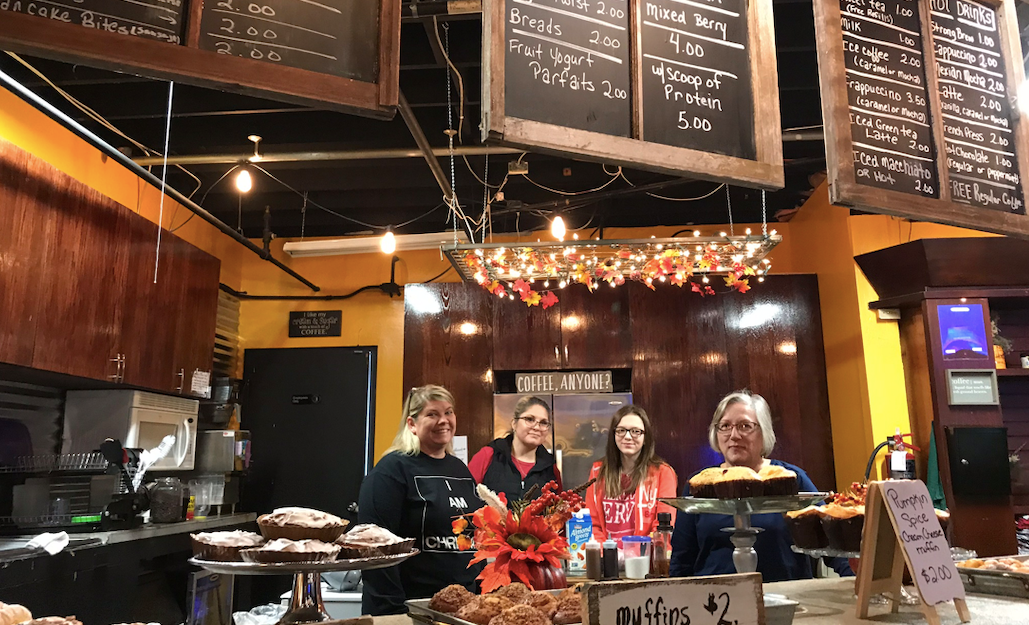 Please, let us know you're coming.
Ready to check out Catalyst Church in person? We can't wait to meet you in person. Simply fill out the form below and we'll make sure to give you the VIP treatment upon your first visit.
"Real people . . . really . . . real people. Love it!."
Marcia L Parchment